Welcome to 'Umayaki Moguri'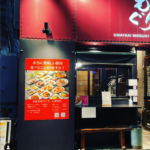 Have you ever had really good pork?
Moguri's style of pork and foods served by our grillers with the greatest care and attention to detail.
https://tabelog.com/tokyo/A1307/A130703/13055107/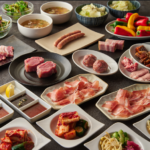 Opened in 2007 near the Tengenji intersection in Hiroo, Moguri's original style of serving pork meat has continued to this day, with our expert grillers using their superior techniques to serve the meat in a way that does not lose any of its delicious flavor.
The fresh pork from Hanamaki City, Iwate Prefecture, and the fresh meat from the Tokyo Central Wholesale Meat Market, together with Moguri's special secret miso sauce, make for an unforgettable dining experience.
The best pork is Watanabe Berkshire Pork from Kagoshima Prefecture, which can only be found at authentic first-class hotels and Moguri in Tokyo.
Watanabe Berkshire pork is known for its fine quality, high water retention, and elasticity due to its high amino acid content and fine fiber content.
In addition, it is light and refreshing to the palate, so you can eat as much as you like!
We have received many comments from our customers that they can eat it as much as they want.
Although our staff is not fluent in English, we will do our best to make your time with us the best it can be and English menus are available.
We hope you will enjoy our excellent pork and delicious vegetables.
We look forward to seeing you at our MOGURI;-)!!!
Reservation↓
https://tabelog.com/tokyo/A1307/A130703/13055107/